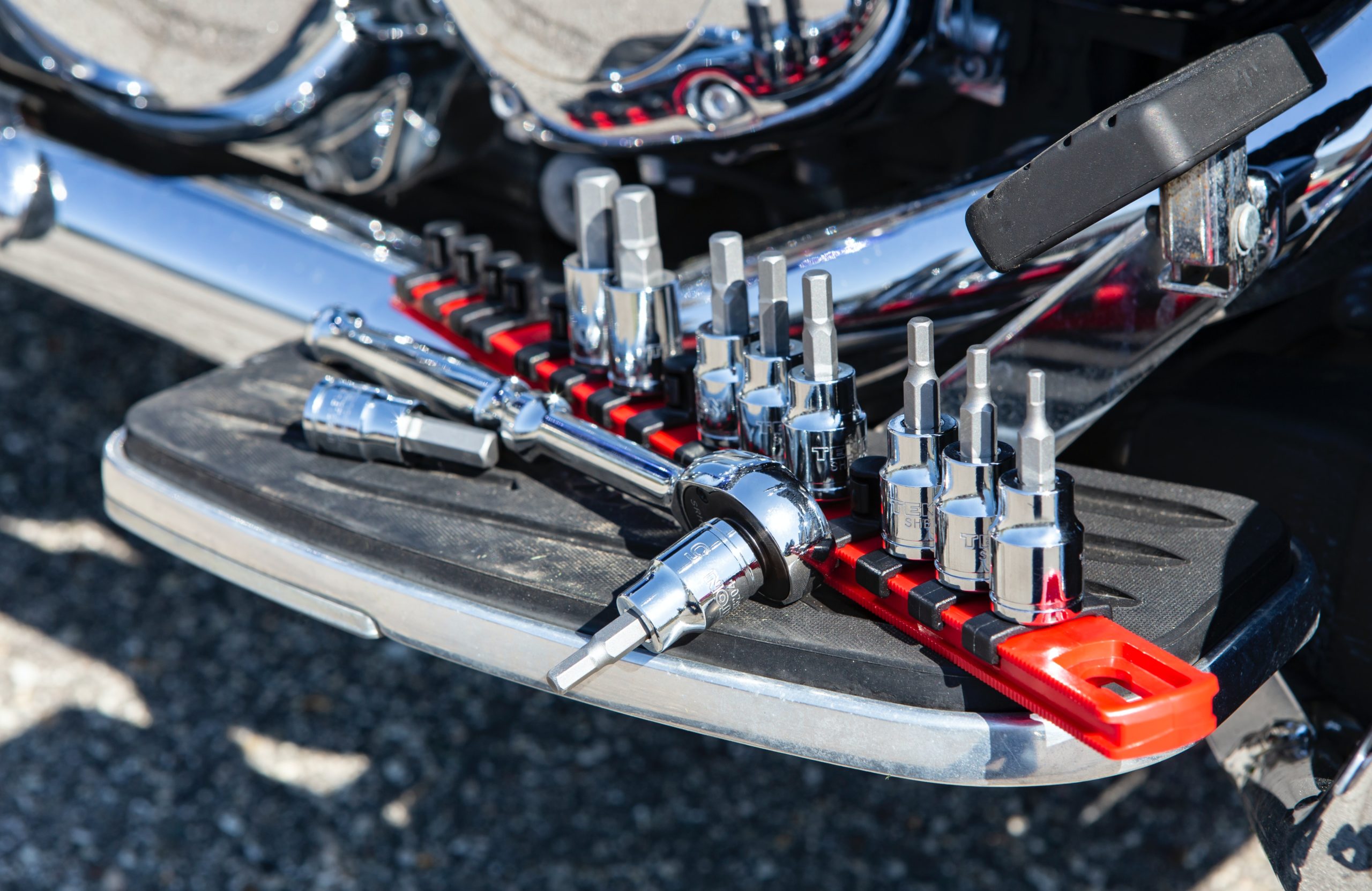 Compare Motor Trade Insurance Quotes
Traders insurance can cover a range of aspects for motor trade business such as premises, liabilities, and loss of earning, but they all have in common include road risk.
At iQuote Insurance we will help you get a competitive rate by comparing our panel of brokers to put you in touch with up to three brokers that specialise in your niche product.
Get cheaper insurance today by getting a quote and let us compare the market for you.
What is Motor Trade Insurance?
Motor trade insurance can be known as 'trade insurance' or 'traders insurance'.
A motor trade insurance policy is a business insurance policy designed for businesses in the automotive industry where staff have care, custody or control (drive or carrying out work) of cars, vans or any other vehicle that don't belong to them.
Motor trade insurance is suitable for those buying and selling vehicles, repairing and servicing vehicles, valeting or breakdown cover service.
Get a quote or call us now on and we can talk you through the process.
Motor Trade Policy Types
Road Risks Traders Policy
A road risk policy will cover business and individuals while trading from home, driving the vehicles on UK roads (ask your broker if you need EU cover). If you want to test drive, take a vehicle to your home or picking up customers vehicles, you will need a road risk policy. Typically road risk only policies are only taken out by home traders and only offer protection when vehicles are at the home address. To find out about road risk only insurance policy see our road risk information page.
Third-party only
Anyone driving another person car for a business-related purpose is required by law to have third-party road risk. A third-party-only road risk policy will cover the cost of accidental damage occurred to another vehicle or another's property as well as covering compensation to the third party if they are injured. This cover will not cover the cost of any damage to the car being driven. This type of policy is the cheapest level of insurance.
Third-party, fire and theft
This will cover everything listed in the third party definition but also protect you against damage by fire or being stolen whilst in your care, custody or control.
Comprehensive cover
Besides covering the above, a comprehsive will also pay to repair damage to the vehicle, which caused the accident regardless of whether it is owned by the business or a customer. Comprehensive cover in the most expensive road risk cover.
Road risk does not cover vehicles which are lost, stolen or damaged while being kept at business premises. This is more likely to be covered in a combined premises policy.
Combined Motor Trade Insurance
Combined insurance will cover road risk and your business premises, you cannot obtain a premises cover without also
having road risk cover. If you have business premises typically in the form of a garage or forecourt away from your residence address, you will need a combined traders insurance policy. This type of policy can also include liability, and as an add-on, you can often also financially protect tools.
Motor Trade Industries We Can Provide Quotes For:
Car dealers
Car parking or car jockey services
Car restoration businesses
Car servicing
Garages offering repairs, MOTs or services
Motor dealers
Mechanics & mobile mechanics
Repossession agent
Scrap dealers / breakers yard
Valeting or car detailing businesses
Vehicle accessory fitter
Vehicle assessor
Vehicle delivery / trade plate
Windscreen fitter
Van trader
Factors That May Affect Your Policy
Being a non genuine motor trader
Before getting a motor trade quote, it is vital to decide if a motor trade or fleet policy is best for you. If you take a motor trade policy without being a genuine motor trader, you risk having your policy cancelled and losing the policy's money. Motor trade insurance policies are not suitable for families with many cars which are not business vehicles.
Being a genuine motor trader is seen as having a legitimate business with vehicles and being financially invested on a full-time or part-time basis.
You should have account books to show you are an established trader or receipts (vehicles you buy and sell, goods receipts such as valeting equipment, or cost of vehicle transport) to show your financial investment if you are a new trader. Many underwriters will require such proof to provide a motor traders insurance policy.
We recommend traders to have sufficient evidence ready to supply to the underwriters if required. Find out more about how to prove you're a genuine trader here.
Years trading
Your first year trading is likely to be the most expensive as insurers perceive the first the year of trading as a higher risk with no historical no claims for reassurance.
No claims discount
If you have zero no claims this does limit the amount of deals in the market and will cause your insurance to be more expensive than having 5 years no claims bonus.
Being Under 25
Statistics prove that drivers under 21 and 25 are more likely to have an accident on the road. For this reason, under 25's motor trade insurance is expensive, and some insurers will not insure under 25's. However, that does not mean you are unable to get a quote. It just means it's likely to be considerably more expensive.
Number of cars needing cover
Some policies can cover unlimited cars. However, these policies will be significantly more expensive than if you only ever have care of 1 or 2 cars.
Types of vehicles you work with
Buying a policy that reflects the vehicles you work with will ensure you do not pay for insurance you will not use as 'any vehicle' includes lorries and specialist cars, pushing up your premium price.
Number of drivers of the vehicles
Some policies include 'any driver' which will be more expensive than only insuring a few drivers, ensuring all your employees have clean licences, no criminal record and over 25 will also help bring your premium down.
Level of security at your premises
Installing CCTV and locked fences can improve your policy's cost as this acts as a deterrent for criminals when the premises are unattended at night.
Location of business premises
Like with many insurance policies, location will affect the policy's cost as areas with higher rates of crimes or claims will be more expensive.
Paying in advance
Paying in advance can save you some money compared to paying for your policy yearly.
Shopping around before your motor trade insurance renewal
The earlier you look for a renewal price, the more likely you will receive a better quote from the underwriter. Looking around earlier than 30 days will likely mean some insurers will not provide a quote.
Important information to note about motor trade policies
Vehicle Value Payouts – The insurance underwriters usually pay out only the trade value of the vehicle. As a result, there may be a shortfall in the amount paid vs insurance claims.
Non Motor Trade Additional Occupations
Part-time traders will often have other work lines; this may include being an employee for another company or having another business. If you inform the broker, they may consist of cover for other occupations within the one policy. Not all underwriters will cover commuting, so it is essential to share this information as not sharing this information could lead to invalid insurance.
Domestic use
Many traders policies will not include domestic use and only include vehicle use for work purposes. If you plan to use a business car for personal use, it is essential to let your broker know to ensure they get 'domestic use' to your policy.
How to reduce the cost of your motor traders policy
It is vital to give the broker the right information, otherwise, your policy could be void in the event of a claim. That's why it's best to get a quote from multiple brokers, ensuring you get the best deal.
By applying for a quote with us, we'll introduce up to three brokers to contact you to provide you with the best deal on your cover.
When speaking to your broker, make sure you don't have any unnecessary add-ons to the policy.
Ensure your MID (Motor Insurers Database) entries are up to date, this will potentially reduce the number of vehicles you have on your policy and in turn, reduce your premium.
Consider having a voluntary excess.
Improve your security, such as having an indoor showroom, or even CCTV could improve your policy rate. Employ drivers with clean driving history, no criminal charges and over the age of 25 as these factors can impact your premium
Buy unmodified vehicles as these vehicles can be difficult to cover on a standard Motor Trade policy.
Build a personal and motor trade no claims policy bonus.
FAQ's
What does a motor trade policy cover?
Motor trade insurance polices covers anyone who has custody or care of a vehicle which does not belong to them or the business. It can cover any vehicle type and you can choose your level of cover from third party to fully comprehensive. You may wish to buy additional extras for your traders policy such as public liability.
Can I drive any car on a motor trade policy?
You cannot drive your own domestic car, families vehicles or friends vehicles under a motor trade policy as a traders policy is designed for businesses to trade cars the business has an interest in.
Can anyone get traders insurance?
To qualify for a traders insurance policy you must be able to prove you are a full-time or part-time motor trader with previous years accounts or financial receipts of any investments you have made if it is your first year trading.
How old do you have to be for motor trade insurance?
Anyone can be a motor trader however once over 25 the cost of motor trade insurance will significantly decrease.
Can you drive an uninsured car on a traders policy?
You can drive uninsured vehicles as you will be covered under your motor trade policy. You should let your insurer know of the car as well as updating the MID.
How many cars can you sell before being classed as a trader?
Anyone who is buying, selling or working on vehicles or cars for an earning is classed as a motor trader. If you do this part time you are still classed as a motor trader.
How do I get a traders policy?
To get a motor traders insurance policy you must have proof of being a motor trader in the form of receipts and invoices. You can apply for a policy online or call to speak to someone immediately.
Save more with iQuote Insurance
About iQuote Insurance
iQuote Insurance a leading lead generating site and is part of the Leads 2 Market network which shares the quote details you provide with up to three motor trade brokers who will all provide you with their most competitive quote ensure you get a great price. Leads 2 Market has helped over 30,000 customers in the last 2 years get a competitive motor trade insurance quote.
You will either be contacted by a broker directly or a specialist quote handler if any of the details need to be double checked.
Having a large panel of brokers we can ensure you get the best deal from across the whole market. No matter your age, experience and requirements we believe we can assist you get the right motor trade policy for you, keeping you and your business protected.